Description
Business E Com Website 4 with Domain
– Launch a winning website. Make an impact with a stunning e commerce website with 4 exclusive pages. The website comes with unlimited space hosting.  So you do not need to worry about how many images or content or files you can host on the website. 4 Pages are enough for most businesses. From startups and small enterprises to e-commerce stores all can build a dominant online presence with a unique 4-Page website.  Thus, a typical business could have a Home Page, About Page, Products or Services Page and a Contact Page.
Built By Us with unlimited changes

The website shall be built by us as per your design requirements with unlimited changes and easy WordPress CMS backend post finalisation. This will ensure that you can continue to update images, change text even after we hand over the website to you. For e commerce website this package includes a free 20 Products/ Services Store with Bank Transfer payment mode included. The e commerce store product images and specifications to be provided by you.
Payment Gateway Integration and COD Pin Code wise also available with this package. This would mean that you can focus on customers for a specific geographical zone like Lucknow, Barabanki or  for a specific state like Uttar Pradesh. So before the customers can order their item they would search for their PIN code and only after successful query can they continue to place their order. So you are not left with the bother of sending out mails to customers saying 'sorry we cannot deliver to your location'.
Launch a winning website – Business E Com Website 4 with Domain.
Fully Functional Responsive Website
Stand out with your website. The unique feature of this website pack is that it is a fully functional and completely responsive website. Which means that it will work smoothly, without any content loss or distortion on any mobile device or tablet along with desktop computers or laptops. Following are some of the special features of this website pack :
5 fully active pages;
Put your images and create a sliding image effect on any two of the pages;


Designer

I craft simple & clean design solutions for web & mobile.
Want to see more? Take a look at my work.

Portfolio

Your adventures live in the cloud, so you can experience them online, on your mobile. You can also find inspiration for your next journey.

When you publish, you're also sharing your adventure with a community of fellow explorers who can see where you went and what you experienced .

With your journey you can create an interactive timeline. You can add geotagged photos, videos and notes to help guide others through the your experience.

App

Find new & trending music on your mobile. Hear the world's music now. Rock on!
Built for E Commerce
For E commerece website you could use a product based slider



Phantom Drone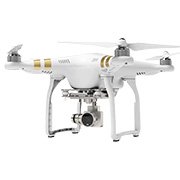 A complete 1080p camera and 3-axis gimbal system are integrated with the Phantom 3 Advanced edition quadcopter from DJI.
Apple Watch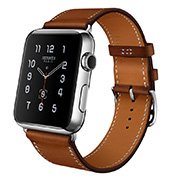 Built-in GPS. Water resistance to 50 meters. A new lightning-fast dual-core processor. And a display that's two times brighter than before.
HTC Vive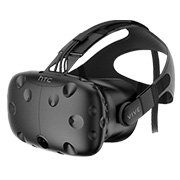 A complete 1080p camera and 3-axis gimbal system are integrated with the Phantom 3 Advanced edition quadcopter from DJI.


Have your own contact form on any two pages where your customers can send inquiry;
Special Features of this Package
Image zoom facility for your e commerce store;
unlimited links on your site;
attach your domain (www.example.in  or www.example.com);
Buy your domain from us separately;
Add video background;
Payment Gateway Integration and COD Pin Code wise also available with this package;
Optional SEO for ranking your site on Google;
All content writing included with the package;
Free 35 Products/ Services Store with Bank Transfer payment mode included;
Get your domain from us here
For a Lower price Business Website click here