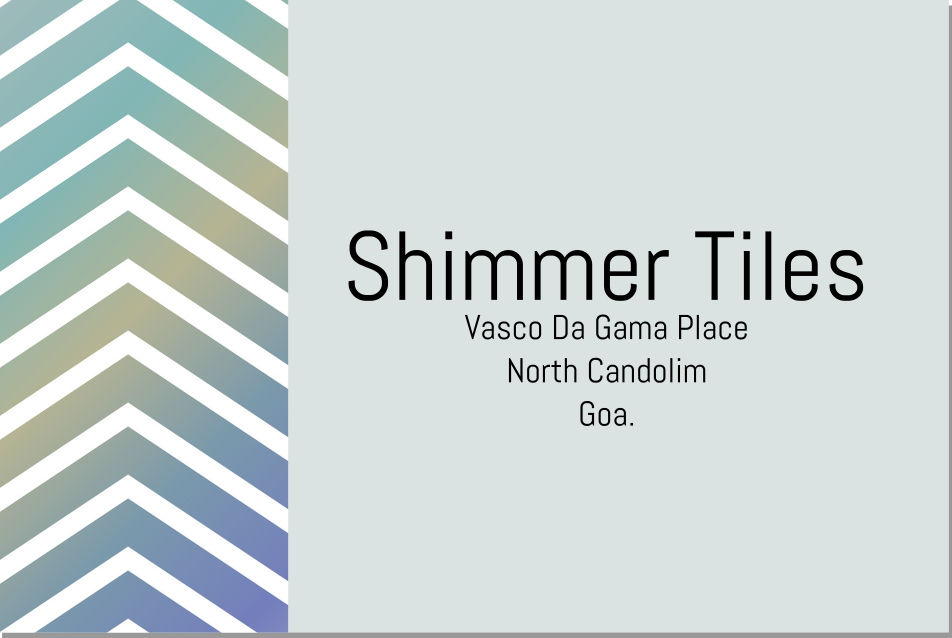 hOW TO CHOOSE THE RIGHT SIGNAGE FOR YOUR BUSINESS
Picking the right signage is a very important decision that any business needs to take. Whether you own a start-up or an established organization, take time to choose and opt for your signage. The kind of signage that you need. The term 'signage' refers to a broad set of mass communication devices and may include items like nameplates, identity signs, location signs, posters, glow signs, standees, digital signs, etc. Signage works for your business 24 hours a day.  It is the signage that informs your clients about your identity. It gives your customers detailed information about your location and sometimes the kind of activity you are engaged in. 
Signage therefore forms a significant part of your marketing efforts. With due attention to detail it can help you promote your products and services. There are companies who provide brochure designing and printing services in Kolkata and they can guide you in choosing the right kind of signage. 
Stage 1: Set aside your budget
A budget helps you determine a couple of things when choosing the type of signage that is appropriate for your business. 
The following are things determined by your budget. 
Dimensions of signs you should have
Kind of materials that you could use in your signs 
Number of signs you can allocate for your communication 
Replacement life cycle of your signs
When determining your budget, remember how vital your signage is. It is one of the assets that need a one-time investment. It keeps on working for you with no extra expenses. All you need is occasional maintenance. Consult with a promotional Designing and printing service in Kolkata.  As professionals and experts in the field they can help you design cost-effective signage for your business and optimize your return on investment.
If you invest in quality signage, it will endure for a long time. A high quality signage pays for itself through its durability and long life. They don't require frequent replacements. It sets aside cash in the long run. 
Is your budget on the low end?  Design agency Kolkata recommends investing in high-quality signage first. Add additional signs as you collect more and more funds. 
Stage 2: Pick a reliable Design agency in Kolkata 
A top Design Agency in Kolkata serves you with custom business signs. How can you identify which piece is perfect for you ? 
Following are the ways by which you can choose a reliable service provider :
Go for full-service designing service in Kolkata. It's wise to work with an organization that configures, produces, launches and maintains your signage for you. A full-service firm works with you to structure your signage. 
It studies your needs and hand holds you through the process of designing them. Promotional Designing and printing service Kolkata has an eye on the details. As it designs your signage, it also guides you to develop your brochure keeping a synergy in their designs to present a uniform face for your brand communication.
Stage 3 : Pick an organization providing complete designing service
 Working with  design agencies in Kolkata  has its advantages. It knows all local laws related to signage. You can have peace of mind knowing that your signs will abide by those rules. It has detailed knowledge about allowance and paperwork. Rely on specialists to get it completed for you. 
In case of any mishap, it is simpler to contact a local organization than a company located outside your jurisdiction. It's wise to hire a local concern to design brochures and signages. 
Stage 4: Pick a design service in Kolkata that has the experience and a reputation
You need to find an organization that has experience in the signage business. Look for one that designs the kind of signage you need for your business. 
Look at the projects that the design service in Kolkata completed. Look at their customer reviews to understand what their past clients and customers think about the quality of work they delivered. 
Stage 5: Pick the design for your signage
By now know your budget and the organization you'll work with, it is time to choose your signage design. Following are things to consider when selecting your signage design. 
Contemplate your segment: Consider focusing on a particular group of people. It's essential to have signage that speaks to your customers. 
For instance, if you're targeting youngsters, pick sporty and energetic colours and loud and catchy slogans. Choose contextual styles, pictures, and a message that will speak to that age. If your segment is traditional, pick more conventional tones, letters, images, and fonts. 
Convey your agency what category you are targeting. A reputed full service design agency in Kolkata can help you plan communication that meets customer demand. 
Stage 6: Make sure your signage looks appealing
Signage is a viable publicizing tool, but only if it's visible.
Make sure that your signage is large enough for visitors to read it from a reasonable distance.
Make sure that the fonts are easy to read. It has large fonts and letters that have adequate spacing. 
Does it have a dark mode? If you need clients to see your signage in darkness, pick backlight or illumination for your sign. It makes your signage look attractive. 
The hues that you choose additionally create a meaningful impact. It helps make your signage look prominent. 
Top full service design agency in Kolkata can play a significant role in choosing the colour scheme for your communication. Colours play a vital role in making communication stand out. Texture differentiates professional communication from a mediocre one. 
If it has high contrast colors, people can see signage from larger distances. Low contrast color, on the contrary reduces the visibility of the signage.
Stage 7 : Pick the right materials
A reputed full service design agency in Kolkata will help you pick the right kinds of materials for your sign. Tell them how long you need your sign to endure. Likewise, tell them where you want them to set it. It helps them determine the best materials to utilize. Materials used by Promotional Designing and printing service Kolkata include: 
Acrylic, PVC, and plastic
Metals like Aluminum and steel
Wood 
Any Fabric mesh or vinyl for standard work 
Flex
Digital Signage like LED or LCD
Digital Signages are relatively new but are quite expensive and hence their application is normally  restricted to malls and large format retail. However, you could explore this option too.
What is a Digital Signage
Digital signage refers to the use of digital displays, such as LCD screens, LED boards, or projection displays, to convey information, advertisements, or messages to a targeted audience. It has become an increasingly popular and effective tool for marketing and communication in various industries, such as retail, healthcare, transportation, and hospitality. Digital signage allows for dynamic content delivery, which means that messages can be updated and customized in real-time, making it a powerful way to engage with audiences and deliver relevant information. It also provides a cost-effective and eco-friendly alternative to traditional print media. With the ability to incorporate interactive features, including touch screens and motion sensors, digital signage has the potential to revolutionize the way businesses and organizations communicate with their customers and stakeholders.
Less is more
When it comes to signage, toning it down would make it outstanding. Keep off from cluttering your signage design. Make sure that you have plenty of blank areas. 
Blank space means space around your text and images. The space can be a colour, it doesn't have to be white. 
If your text is excessively crowded and long, it's hard to get viewed by passing drivers. It's wise to leave around 30 to 40 percent of your signage space vacant. 
If you need custom signage, contact the experts at Design agency Kolkata.
For the best outcomes, hire a reputed full service design agency in Kolkata. Contact the organization that configures, designs and develops any custom sign you need for your business.