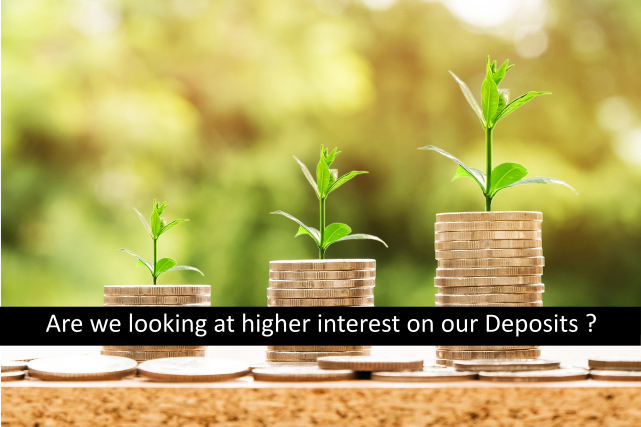 Well these days everything seems to be up and up. Commodities, equities, crude oil and allied, building materials and what have you. So are interest rates also trending northwards in India ? Let's explore the intricacies.
What's with the US
In the United States interest rates are being retained at the current upward range of 0.25%. But US benchmark Bond yields climbed from the erstwhile 0.9% in December 2020 to the current 1.625%. Rising bond yields signal flight of capital from riskier asset classes (like equities in countries like India) to safer US securities offering improving returns. This is further fuelled by the overall sentiment of acceleration in the US economy. A planned vaccination programme, huge accumulated savings and a further injection of $1.9 trillion into the system are all coercing the economy into heating up, driving prices upwards.
That said, will it mean a telescopic withdrawal of foreign investments in the Indian stock market ? It might just be so, at least for the short to medium term. And at least till such time the US Bond yields don't plateau.
The Dilemma for RBI
RBI is faced with dual challenges. The latest figures show retail inflation at 5.3% and inching towards the boundaries of the central bank's proposed policy direction of containing inflation at 4% with a tolerance of 2%. This binds the RBI's Monetary Policy Committee to tighten interest rates. But that would affect the Government and industry alike. Not to forget that the Government this year is expected to be the biggest borrower in order to fund budgeted expenditure.  And higher interest rates would burden the Government the most.
What's complicating matters further is that after a positive growth of 1% in December 2020, the Index of Industrial Production (IIP) slipped back to a -1.6% in January 2021. This slippage compels the RBI to reduce benchmark rates even lower to provide stimulus to the parlous economy.
So the best RBI can do is to retain interest at current levels although the economy is goading the central banker to reduce interest rates.